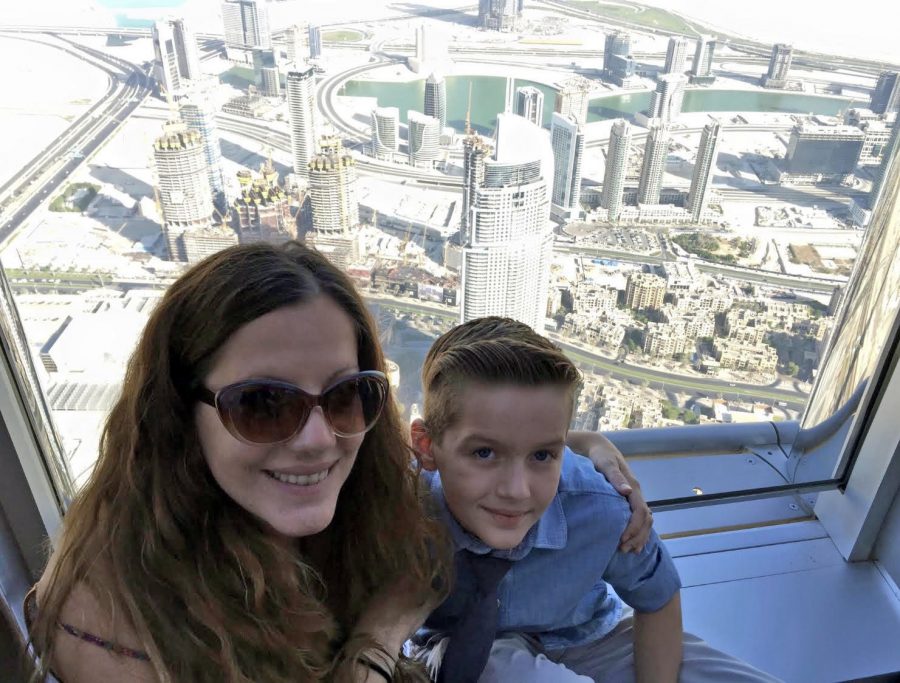 Photo courtesy of Rocky Burger
Sophomore transfer student Rocky Burger has lived most of his teenage life oceans away from the United States.  
Burger was born near Atlanta, but due to his father's job he's traveled worldwide, going as far as Thailand, Vietnam, Italy, and Seychelles in East Africa. The place he lived the longest and loved the most, though, was Abu Dhabi in the United Arab Emirates. Burger lived in Abu Dhabi for four years, but he most recently transferred from Chamblee High School after spending his freshman year there, meaning St. Pius is his third school in as many years.
"It's super hard to adjust," he said. "It's the second time I've had to restart and make new friends."
Not surprisingly, he said, living in Abu Dhabi was a very different experience from living in America. 
He attended a private American International School, which includes students from over 100 different countries in grades Kindergarten to 12th grade, but many of them didn't live move to Abu Dhabi until they were teenagers. 
"Not everybody has known each other for all of their lives like here," Burger said. 
The school still follows the American curriculum, so Burger has learned at the same pace as most students in the United States. 
Burger explained that foreigners like himself and his family are restricted when buying property in Abu Dhabi, so most immigrants live in rental homes or townhouses. However, most people living there aren't permanent residents, just like Burger.
"It's hard to move around, but honestly I think it's better for me than staying in one place so I don't get sheltered," he said. 
He also believes that traveling gives him the chance to see the world at a young age, something not many people have the opportunity to do. 
According to Burger, the best part of traveling is "everything I've gotten to see and do and meeting new people."
He also liked how safe Abu Dhabi felt as well.  Due to stricter laws, a wealthier population, and a more sheltered population, crime rates are much lower than Atlanta, he explained.
Despite all the great experiences Burger had in Abu Dhabi, he loves living in Atlanta and plans to be here awhile.