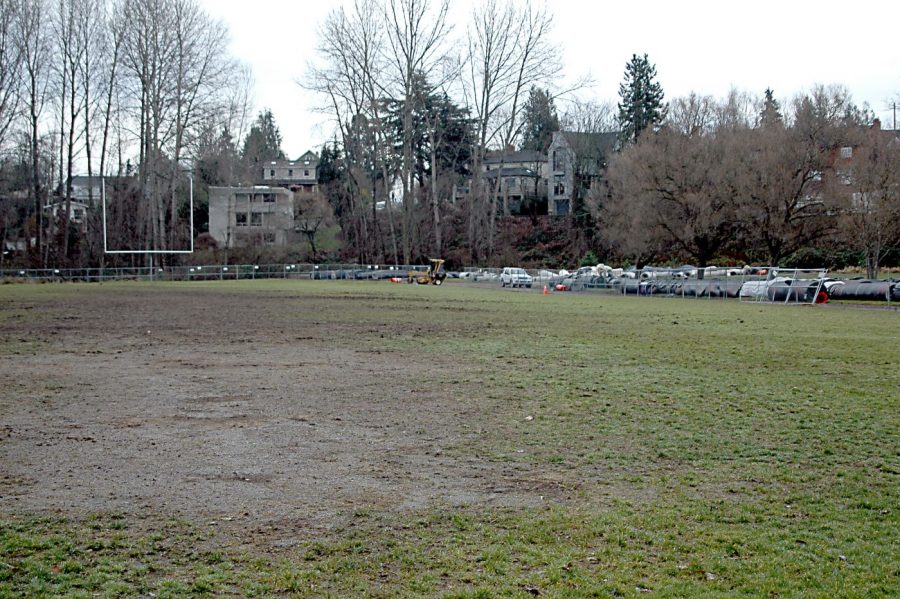 After years of being the most forgotten athletic program at St. Pius X, the football team has finally received a generous amount of funding from the school. 
This much-needed money will go to building a new facility for the team, valued at $1.2 million. Sharing the Donnellan Center with other sports has been, to put it mildly, absolutely detrimental to the their morale and well-being. 
"I'm sick of the other sports getting more space in the locker rooms," senior quarterback Dillon Joiner said. "Like girls soccer. They have this huge storage facility for their equipment on top of personalized lockers and showers for every player. We don't even have a place to keep our pads and helmets. It's like people have forgotten the football team even exists."
Junior Richard Reynolds agreed.
"It's the main reason I quit the team. The unfair treatment isn't right, and I finally decided to be brave enough and take a stand against the injustice," he said.
The 20,000 square foot facility will have two floors including a workout room, indoor training area, state-of-the-art spa and sauna, and movie-theater style film room. The space will be exclusive to football year-round and will require a fingerprint scan to enter in addition to having 24/7 security monitoring. 
"We only hope this can begin to make up for the years of neglect the football program has endured," President Chad Barwick said. "I only wish we had done this sooner."
Most of this money comes from the budgets of other blatantly over-funded sports such as water polo, boys volleyball, and "whatever girls have been doing with those big yellow baseballs," which many have noted received special treatment. 
While the football team is grateful for this donation, they still believe they deserve more. 
"We went 6 and 6 last season, which is not that bad," said sophomore bench player Sam Hauck. "I really think we deserve more appreciation from the student body given our recent success."
"Yeah," chimed in senior Joe Miller. "I mean, we can't all be like the Navarro cheer program and win trophies every year."
The administration has acknowledged the disparity in treatment over the years and said they have plans to make reparations for past injustices, including building an indoor practice field that will replace the old softball field.
"Will losing that land sting a bit? Yeah, I mean of course. We had big plans for that area that would benefit the entire student body," Principal Steve Spellman said. "But we thought long and hard about the decision for almost 20 minutes, and we need to send a message that football matters at St. Pius.
"You know, I have a post-it note taped to my bathroom mirror that I read every morning while brushing my teeth. It has one of my favorite quotes written on it: 'Bravery means finding something more important than fear.' I used to have one that said 'If you don't stand for something you'll fall for anything,' but I spilled mouthwash on it one morning and had to throw it out.
"Anyway, what it is is a reminder that as a principal I have to have principles, and that making a tough or unpopular decision isn't easy but it has to be done sometimes. I'm not going to let Paul or his coaches or his players get substandard  treatment anymore, not on my watch. If I don't at least pretend to care about football, who else will?"
Mr. Spellman voiced everyone's thoughts when he said, "I just hope it's not too little, too late."