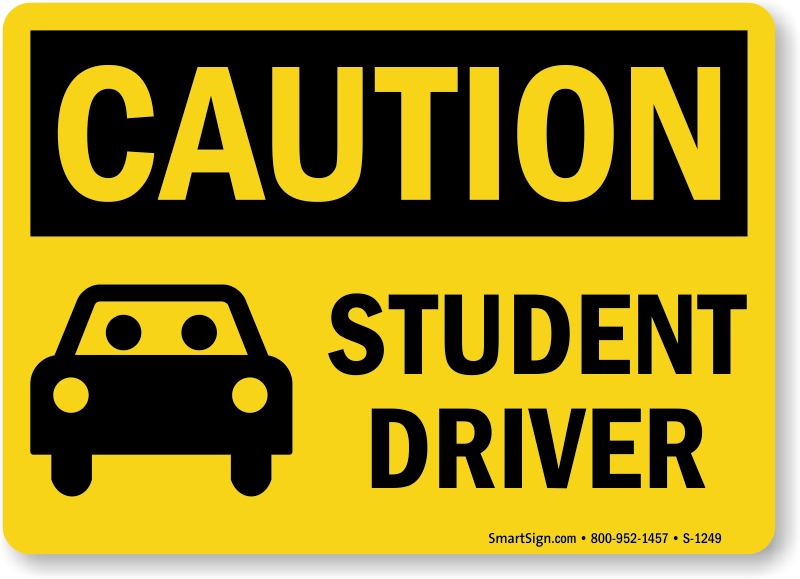 To many high school students, the ability to drive is the first taste of real freedom they experience. Not having to rely on your parents to drive you around but instead knowing how to do it yourself is an important part of growing up. However, the road to a license can be a long one. First, they must obtain a permit, then practice driving any chance they can get, maybe even take a driver's education course, all in anticipation of the dreaded road test. 
But there remains an important question, where to take the road test? One option is the Department of Drivers Services or DDS. The other is a private driving school, like Nathan's Driving School, which partners with St. Pius X to teach driver's education. While both offer a version of the road test, there are important differences to keep in mind when choosing where to go for your test.
According to the Nathan's Driving School website, they "offer [their] students a comprehensive learning environment, filled with a variety of support and services."
For St. Pius students this means access to complete driver education, including both classroom and behind-the-wheel instruction, and a road test outside of the DDS. Nathan's Owner Rachel Marie Galotti said most students complete their 30 hours in-class program and a minimum of six hours of behind-the-wheel instruction, to meet Joshua's Law requirements for 16 year olds. One of the requirements of Joshua's Law is that the 16 year old must complete a 30-hour driver education course at a DDS certified driving school like Nathan's.
"That 30 and six that helps them satisfy that driving portion practice and the education portion for the law, but you also have to be enrolled in school, do ADAP, and it's a graduated license program," Galotti said. "But with that then they are eligible to take the road test also with us."
The access to education courses and a road test at private driving schools is very valuable. For a 16 year old to even get a license they will have to complete education with a school like Nathan's, so the ability to be tested on the rules of the road by the same people who taught it to them is very helpful. 
For those who aren't affected by Joshua's Law because they're 17 and are more concerned with getting their license quickly, going to private driving schools is oftentimes faster than going to the DDS, especially during Covid-19.
 "You've got everybody who's trying to get a driver's license: young adults, adults, international people," Galotti said. "They have limited facilities and individuals there, and they have to take special protocol because of Covid so they can book months out."
Junior Will Jones had taken his road test at the DDS and passed. Jones was able to book his test only a week in advance, narrowly avoiding a long wait.
"Someone had just canceled when I signed up, so I got lucky. I would have had to wait to October instead of doing it in August, two months," Jones said.
The only people who are enrolled at Nathan's are those who are either preparing for or taking their road test, leaving many more open slots to schedule a road test than the very busy DDS. It is worth noting, however, that even though you can schedule a road test earlier at private driving schools than at the DDS, you will still eventually have to go to the DDS after taking the test at Nathan's.
"I try to make sure my instructors make it very clear," Galotti said," When we give you that certificate it does go on the system, but that's not a driver's license."
To get the physical license students will still have to schedule an appointment with the DDS after taking the road test at Nathan's, where they can receive their driver's license.
The actual road tests themselves are also different at private driving schools and the DDS, primarily because of current Covid-19 restrictions.
"Normally their test is the same, it's just in a different location," Galotti said.
Right now, however, the two tests are very dissimilar to each other. Broadly speaking Nathan's test has two portions, first "on the range" in the back parking lot and second out on the road. The first section focuses on parking maneuvers like, of course, the dreaded parallel parking and driving straight in reverse. The second section is moderately longer and is focused on testing knowledge of the rules of the road, ability to control speed, and more. The entire test takes somewhere between 30-45 minutes to complete.
"If you do fail the road test you are allowed to take it one more time with us. You can do a retake, and if you fail a second time then you have to go to the Department of Drivers Services," Galotti said.
On the flip side, the DDS test currently consists of only the first portion of the Nathan's test. Road testers are evaluated on parking maneuvers in much the same way as "the range" at Nathan's, with the ever-important parallel parking making an appearance once again. But that's all, there is no road part of the road test. Testers at the DDS may find themselves over-prepared when the time comes to take their test.
"We just drove around in a parking lot where they laid out cones, and our whole task was not to hit the cones as we performed tests," junior Will Jones said. "We never went out on the road."
Some advantages that the DDS offers are also effects of the Covid. Testers at the DDS have to bring their own car to take the road test in, and the instructor administering the test does not get in the car at all to maximize safety. Taking the test in a vehicle you are more accustomed to and comfortable with may be important to some testers. If you test at Nathan's you will have to drive their car specifically for road tests and the instructor will be in the car with you as you test. However, Nathan's takes multiple precautions for the safety of both the tester and instructor during this pandemic.
"We make sure that all of our instructors have on masks, cleaning equipment, sanitizer, we keep the windows down a little bit if it's a nice day, and then we send waivers and monitor our own staff to make sure everyone is staying healthy," Galotti said.
Nathan's also takes precautions for the safety of the tester and instructor on the road, outside of the current pandemic-related methods.
"On the driver-vehicle safety, we tell students what to expect, and in our vehicles, we have the gas and brake pedal on both sides, and then you have a very experienced instructor," Galotti said. "That way you're prepared to take over if necessary."
So if you are planning on taking your road test sometime soon, I recommend taking it at a private driving school like Nathan's instead of the DDS. The road test at Nathan's is simply a better judge of your driving skills, with a longer test that currently the DDS is not administering. The test offered by the DDS does not assess the driving ability of the tester, beyond the ability to perform different parking maneuvers. 
While a much shorter test may seem like a shortcut to some students, I recommend making sure that you are a fully capable driver before getting your license and not after.