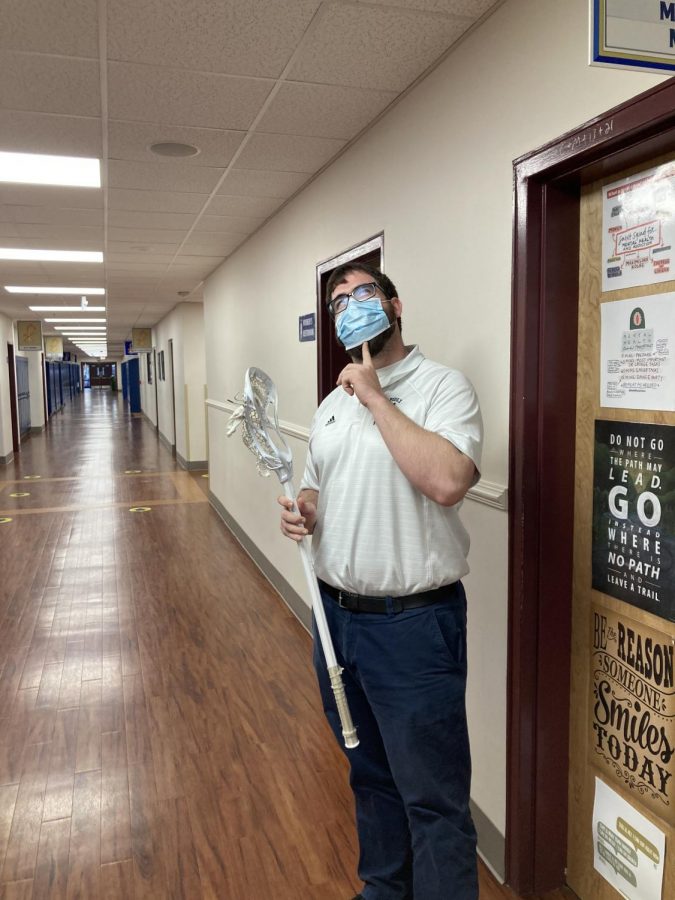 Staff photo
The varsity boys lacrosse team opened their season on February 13 with a 13-2 win over Kennesaw Mountain and currently have a record of 3-1.
The victory was also the first for brand new head coach Mr. Nick Brigham. 
Coach Brigham, who teaches history, decided to join the team this year as soon as the spot opened up.
"When Coach Mall left last spring, I realized I had an opportunity to contribute further to our awesome SPX community," he said.
Coach Brigham also coaches football which led him to lacrosse.
"Several of my football players were lacrosse players, and having played lacrosse in the past I was interested in helping out however I could," he explained.
Although the season is just barely underway, Coach Brigham is so far enjoying his new role with the team.
"Teaching is my passion in life, so whether it be in the classroom or on the field. I enjoy it."
He went on to add, "I look forward to seeing how much my players can mature as men, teammates, and members of the SPX community."
The player are enjoying their new coach as well.
Sophomore Charlie Palumbo said, "Coach Brigham is working us everyday focusing on trying to mold our team together."
The players also have high hopes for the season.
"I'm ready to win a championship this year," senior Andrew Rossiter said.
Their next game is on February 26 against Fellowship Christian.