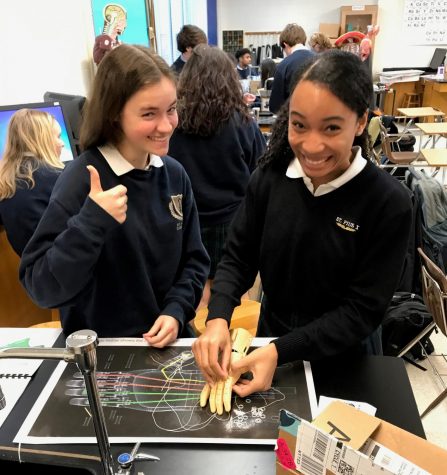 Abby Gillin, Staff Writer
May 17, 2019
In a perfect combination of science, service, and technology, Mr. Matt Lammers' anatomy classes made prosthetic hands using a 3D printer and donated them to those in need. Librarian Mrs. Meggan Wicauskas...
Recent News Stories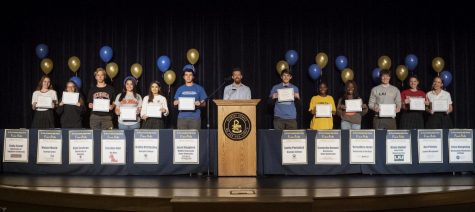 May 7, 2019
The first annual Fine Arts Signing Day was held after school on Monday, May 6. As an audience of friends, family, and teachers took their seats in the Young Center Auditorium, 12 seniors proudly sat on...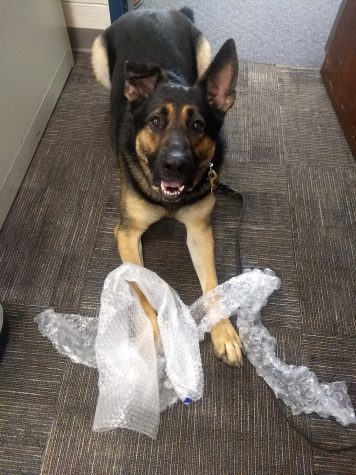 April 30, 2019
With final exams right around the corner, students have already begun stressing about the busy weeks ahead as they battle exhaustion and struggle to focus. To help ease tension and anxiety, the Active...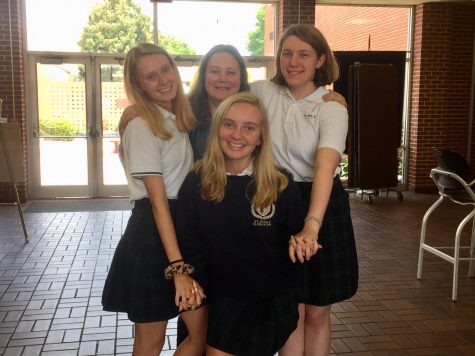 April 30, 2019
Three AP Studio Art seniors were formally celebrated at their exit show on Tuesday, April 30. Hosted by visual art teacher Ms. Corinna Brannon, seniors Abby Craver, Lauren Fairleigh, and Grey Kenna...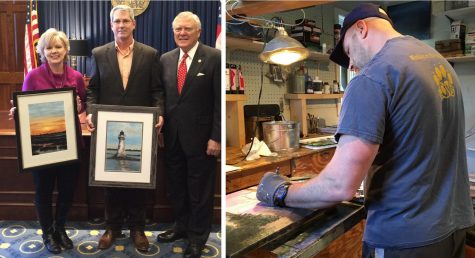 Ella Cate Hungeling, Staff Writer
May 6, 2019
No, teacher's don't live at school, and yes, they do other things besides grade papers. Theology teacher Mr. Jason Eaglen and Executive Assistant to Principal Spellman Mrs. Marsha Free, for...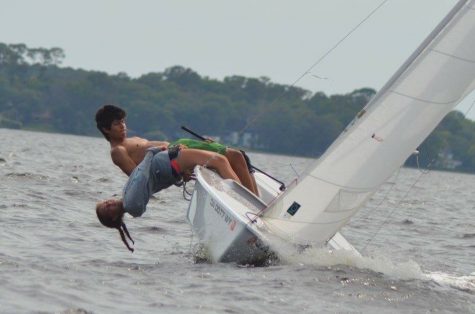 April 15, 2019
For most people, hearing that someone sails evokes an image of the son of a hedge fund manager or a trust fund baby, but one St. Pius X senior is working to buck that stereotype. William Kibler has...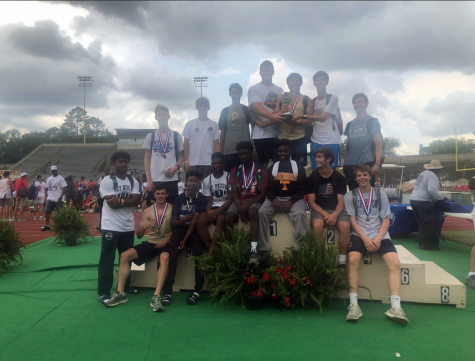 May 14, 2019
For the second year in a row, the boys' track and field team captured the 4A state title. The Golden Lions scored 81 points at the three-day competition in Albany, which was held May 9-11. The girls finished...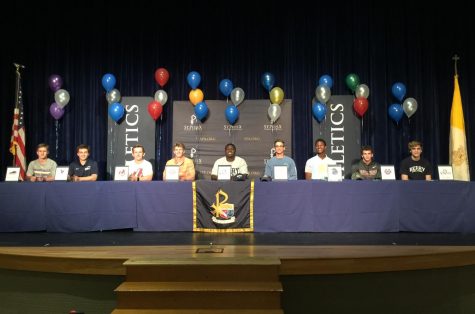 May 1, 2019
Another group of student-athletes signed letters of intent to further their athletic careers at colleges and universities across the country. In a ceremony held after school in the Young Center Auditorium...
Summer Hours for St. Pius X
(Tuesday, May 28 – Monday July 29)
Monday—Thursday
9 a.m.—2 p.m. (Closed daily for lunch at 12:30 p.m.)
Fridays
9 a.m.—12 p.m.

Loading ...