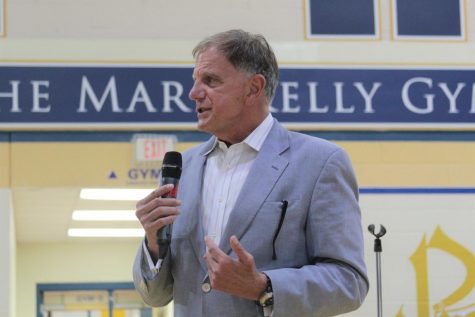 Abby Gillin, Staff Writer
September 25, 2019
Over the past three weeks, St. Pius X has welcomed two different speakers to talk to the student body about the dangers of vaping and the specifics of the legal system in Georgia. On Friday September...
Recent News Stories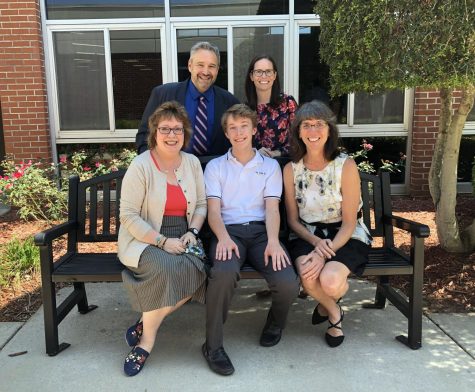 September 9, 2019
Writing isn't a gift that everyone has, but for senior Witt Hollensbe, it's just a natural talent. So to Hollensbe's teachers and peers, it came as no surprise when he earned a Certificate of Superior...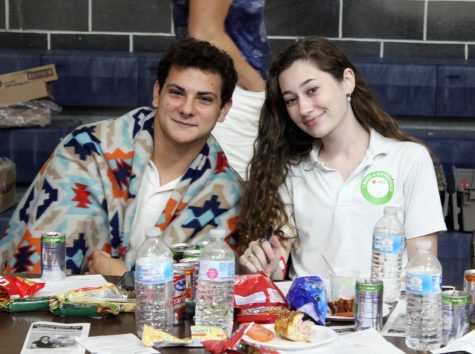 September 9, 2019
Heroes like Spiderman and Superman are portrayed all the time in movies and on TV, but you don't need to have superpowers or risk your life to actually rescue someone. Every person on this planet has...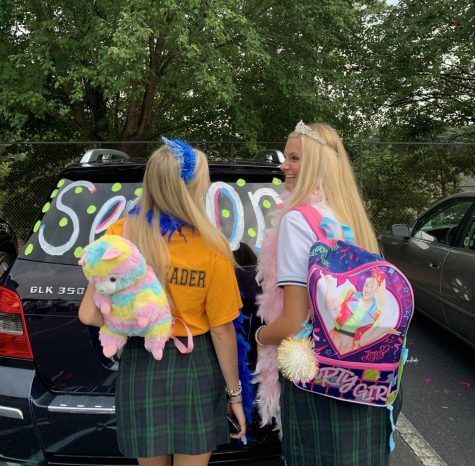 September 9, 2019
You're walking down the hallway and see Jojo Siwa and Spongebob Squarepants strutting in front of you. Don't worry, your eyes aren't playing tricks on you, it's just a couple of upperclassmen carrying...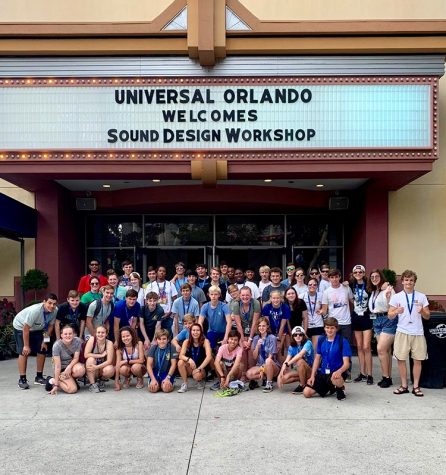 Emalyn Yantis and Elizabeth Hong
October 17, 2019
The marching band traveled to Orlando October 4-7, where they had the opportunity to participate in a Sound Designers Workshop at Universal Studios. They experienced what it's like to work as a movie musician,...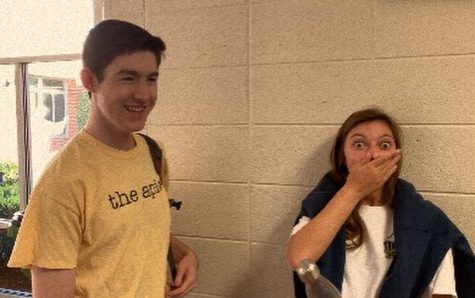 October 10, 2019
It's finally fall, which means the return of cozy flannel, Hunter boots, and pumpkin spice everything. Get pumped up for this brand new season with our hype video. LET'S GOOOOOOOOO!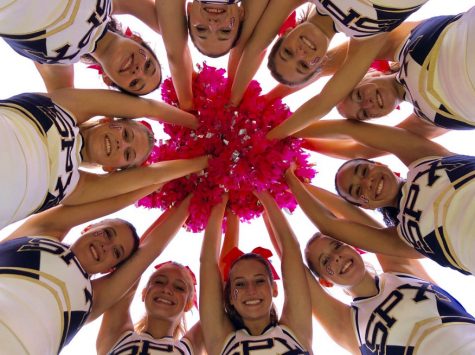 Chase Nelson, Staff Writer
October 17, 2019
When you see the varsity cheerleading team every week on the sidelines, you only get to watch the end result of all their hard work, but do you really know what goes on behind the scenes? Here are three...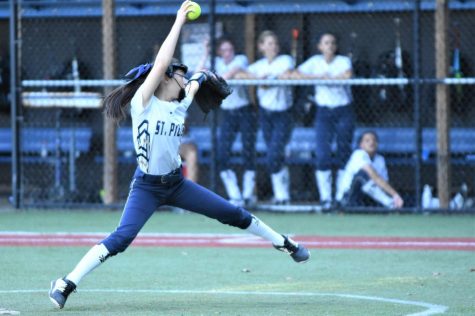 October 8, 2019
The hot August (and September, and October...) days are difficult to withstand here in Georgia. The sun leaves us burnt, exhausted, and drenched in sweat, causing us to detest even the thought of stepping...

Loading ...
Girls Cross Country vs. Coach Wood Inv.
Sat, Oct 12
Varsity 2nd; JV 11th
Football vs. Oconee County
Fri, Oct 11
7-21 L
Softball vs. Heritage (State Playoffs)
Tue, Oct 08
L
Softball vs. Heritage (State Playoffs)
Tue, Oct 08
L
Volleyball vs. SPX Varsity Tournament
Sat, Oct 05
W