Simba Cup is back!
Student Council brings back popular soccer tournament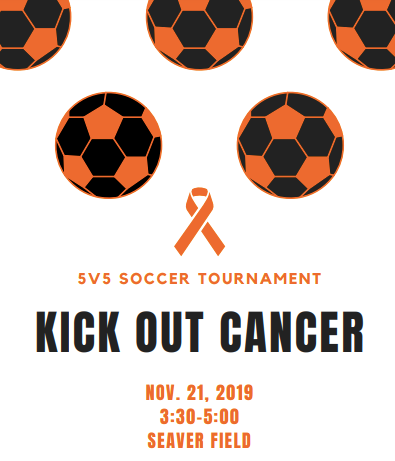 Back by popular demand, the Simba Cup returns this week! After a three-year break, the event is back on campus and ready to unify the student body with some friendly competition. The theme for this year's event is Kick out Cancer. 
Sponsored by the Student Council, the Simba Cup is a soccer tournament that features students from all grades competing in 5 vs. 5 games against each other.                            
"We are really excited to bring this back," senior class president Henry Guynn said. "The Simba Cup serves as a great opportunity for students to get involved in the school and meet new people, and it is always a lot of fun for everyone."
As opposed to previous Simba Cups, this year's event has a theme: Kick out Cancer, which emphasizes the St. Pius X community's support for anyone who has previously or is currently affected by cancer. 
The Student Council expects 17 teams to participate, and organizing such a large event requires a lot of work. Students play in the games, but teachers, such as Atlanta United fanatic and Latin teacher Matt Wineski, and members of the varsity soccer teams will help supervise and referee the games. 
"I'm looking forward to playing with my friends and have a good time," senior Joe Castro said. "Soccer is my favorite sport to play and it's supporting a good cause, so it's a win-win." 
"We won't win, but I think we'll turn a lot of heads," junior Max Congrave said about his team's chances of winning.
Other students are taking a more competitive approach to the tournament. 
"My team is ready to wipe out the competition. I am really hoping for the overall win!" senior Christa Brunner exclaimed. 
Senior Sam Kennedy showed up to school on Thursday wearing his blue game day polo because "It's game day. We're gonna dominate." When asked about his soccer experience, Kennedy replied, "I played in 7th grade. And when I was 5. I'm ready."
Whether you come for fun or competition, hopefully a little of both, we hope to see you playing or cheering on everyone on Thursday, November 21 at 3:30 pm on Seaver Field. Bring your A-game!