The ball is in a new court
Tennis program expands with new JV team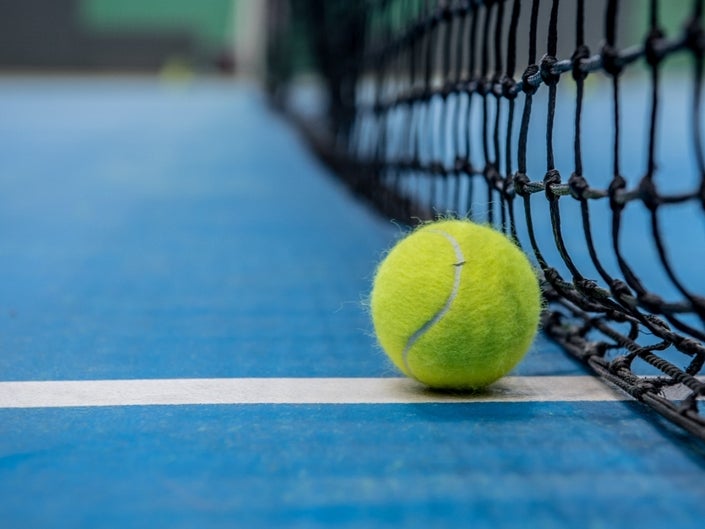 Ever wanted to play tennis for St. Pius X, but felt that you probably couldn't make the varsity team? Well, you're in luck. This year is the first in which our school will offer a JV tennis team.
Attendance Secretary Mrs. Jennifer Polzin, the new coach of both the girls' and boys' JV squad, has the perfect balance of hard work and relaxation in store for the team.
 "As laid back as I feel like I will be for it, I don't want them to think it's a joke or it's not worth their time," Mrs. Polzin said.
As a tennis player herself, Mrs. Polzin is excited to coach both JV teams to get to know more students. 
Just like the varsity team, JV will will practice and play matches. However, they will only have practice on Fridays and play one match a week. Still, this new team will give students who would otherwise be cut from the team an opportunity to play.
"I think having a JV team is a big deal for the Pius tennis program," said senior varsity tennis player Margherita Ceccagnoli. "Varsity tennis is very competitive, and JV will be a great way for players to prepare for the next step up. It is also a fantastic way to get more students involved in a sport they may love but need more practice at."
Because there will only be one practice and one match a week, the JV players will have freedom to work on their skills outside of school on their own time. Mrs. Polzin hopes that they will utilize this free time to improve on the court.
With a new team, though, comes potential for new challenges.
"Being new, they've got to learn to play together, and the strategy of having new partners and make sure they're taking it seriously—since they're the brand new JV team on the court," Mrs. Polzin said.
With both teams being comprised of mostly underclassmen, the JV tennis program will serve as a way to get more players on the court, prepare them for varsity, and spice up their tennis repertoire.