"Cheer": The show you never knew you needed but now can't get enough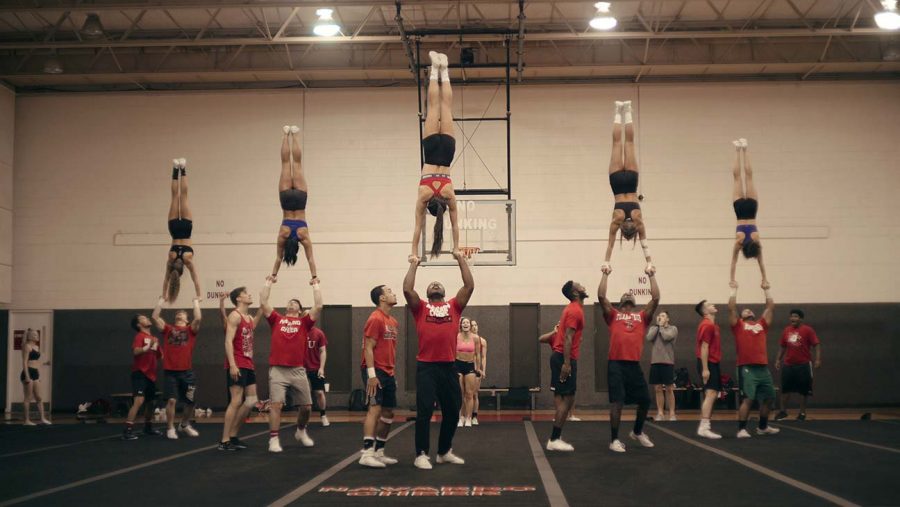 You've never seen cheerleading like this before.
Greg Whiteley, the director behind the highly acclaimed Netflix original "Last Chance U," captures the many challenges that competitive cheerleaders face in the new six-episode Netflix original "Cheer,"  which follows the small but dominant cheer program at Navarro College in Corsicana, Texas. 
Monica Aldama, Navarro's cheer coach, has turned the Bulldogs into one of the most accomplished cheer teams in the country since her arrival, having won more than 10 national titles in their division over the past 20 years.    
The tough but caring head coach demands repeated excellence from her cheerleaders to have a shot at winning a national championship in Daytona. 
Daytona is essentially the Super Bowl of competitive cheer, and athletes will overcome any obstacle in their path and compete with any injury just so they can compete on the biggest stage in their sport.
Because of Navarro College's reputation and impressive trophy case, they attract premiere talent from across the country, and earning a spot on the team is extremely difficult. No one is safe from being cut regardless of their past accomplishments, and they better be ready to experience pain and sacrifice if they want to "make the mat." 
Giving viewers a brutal look into the relatively unknown world of competition cheerleading isn't the only reason to watch the documentary, though.  We also get to get know these athletes on a more personal level, and the tragic backstories that led them to Navarro College are gut-wrenching at times.
Cheerleaders like La'Darius Marshall, who comes from an orphanage and struggles with his sexuality within his family and himself, or Morgan Simiianer, who grew up with a broken family and had to learn how to survive on her own, bond with each other over their struggles, which helps build a stronger and better cheer team. 
The series has received critical acclaim, and it's very popular among St. Pius students as well.
"I thought 'Cheer' was very good because of the back stories of the cheerleaders and why they chose to cheer," senior Riley Hendrix said.
Senior football player Tommy Serrano agreed.
"I liked the show because the cheerleaders showed the same toughness that is needed to play football," he said.  
Overall, "Cheer" is a must-watch show that exceeds expectations set by previous sports documentaries and changes the way society should think about competitive cheerleading in a unique and spectacular way.