Kobe Bryant: An icon greater than basketball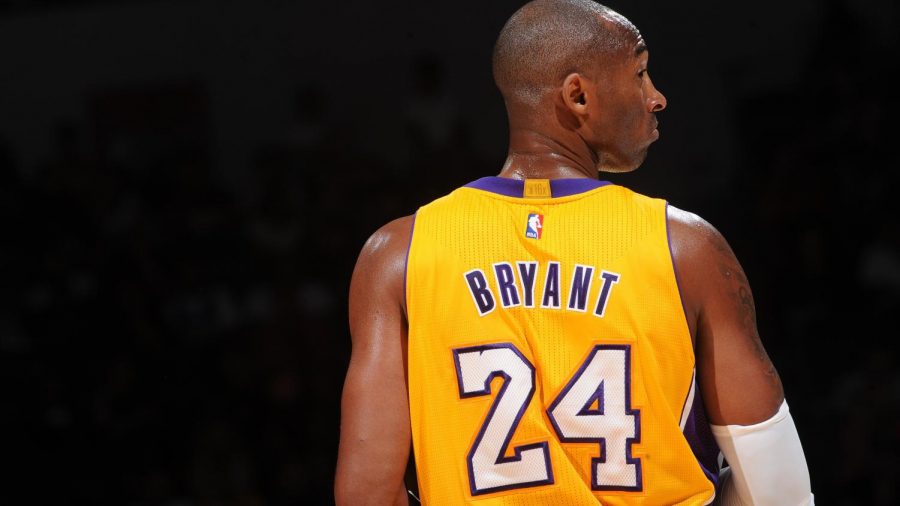 Whether its fans wearing jerseys or students yelling his name when throwing paper balls into the trash, Kobe Bryant was one of the most iconic athletes in the history of sports, touching hearts and inspiring people all over the world. In Los Angeles, Beijing, or Manila, millions knew his name and adored his craft.
Bryant grew up surrounded by basketball with his dad playing in the NBA during his young childhood. After his dad's NBA career dwindled, the family moved to Rieti, Italy where Kobe became fluent in Italian, one of the three languages he learned in his life.  
In 1996, Bryant declared for the NBA draft straight out of Lower Merion High School located in Philadelphia. With the 13th pick, the Charlotte Hornets drafted Bryant then traded him to the Los Angeles Lakers shortly after. 
Bryant spent his 20-year NBA career entirely with the Lakers. Only Dirk Nowitzki had a longer tenure with one team, spending 21 years with the Dallas Mavericks. His loyalty was one of the many reasons for his adoration.
During his career, Bryant led his Lakers to five NBA titles including the league's first three-peat. He was awarded four MVP awards, was an 18-time All-Star, and won two gold medals with Team USA in the Olympics. Bryant is expected to be inducted into the Hall of Fame later this year. 
"
He proved to others that athletes could be more than entertainment and that you shouldn't be limited to one area of greatness."
Above all else, the one thing that took precedence in his life was his family. More important than any record, statistic, or title, his wife and four daughters completed the Bryant crew. 
Despite wooing the masses with his skills, his most impressive and notable attribute was his competitive nature, his "Mamba Mentality". Staying in the gym after games to put up shots or training for hours upon hours, Bryant dedicated himself to the game of basketball and strived to be the best, something everyone could take note of.
As his body wore down in his final years in the NBA, Kobe planned for his retirement in 2016 and what would've been the next half of his life. After scoring 60 points in the final game of his career, Bryant produced an Academy Award-winning short titled "Dear Basketball." Bryant had a children's book in the works which has now been deleted by the co-author, Paul Coehlo. With plans to produce podcasts, write novels, and learn Mandarin and Slovenian, he proved to others that athletes could be more than entertainment and that you shouldn't be limited to one area of greatness. 
Reporters would relentlessly ask if he would try for a son to continue his legacy, but Kobe prided himself on being a "girl dad." Bryant allowed his girls to freely choose their paths while teaching them his mentality on life, to give it your all and not let people tell you otherwise.
After experimenting with gymnastics, Bryant's second-oldest, Gianna, fell in love with basketball. Gianna dreamt of playing in the WNBA establishing herself and the "future of women's basketball," as WNBA star Nneka Ogwumike stated. 
 Then tragedy struck. On Sunday, January 26th, Kobe, Gianna, and seven others, including her teammates and parents were traveling to their AAU game at Bryant's Mamba Academy when their helicopter tragically crashed in Calabasas, California. There were no survivors. 
As soon as the news broke, the world seemed to come to a stop. With rumors spreading and the news breaking from TMZ, many were skeptical of the truth while others were just in pure denial. In the coming days, tributes flooded social media, sporting events, and news channels. The 62nd Annual Grammys were the same Sunday night at Staples Center, the home of the Lakers. Bryant's two retired jerseys were illuminated in the rafters throughout the prestigious award show, and multiple celebrities publicly spoke about Bryant's impact on their lives.
In games across the NBA that day and the following week, players wore #8 and #24 jerseys while entire teams took 8-second and 24-second shot clock violations showing that an icon like Kobe was greater than themselves and basketball.
Over the next weeks, months, and years, the impact of his death will continue to be felt not only in the NBA community but across the world.
May God be with the Bryant's and all families affected by the tragic accident through this difficult time.