FIFA 20 player rankings
The game has some hits and misses on their ratings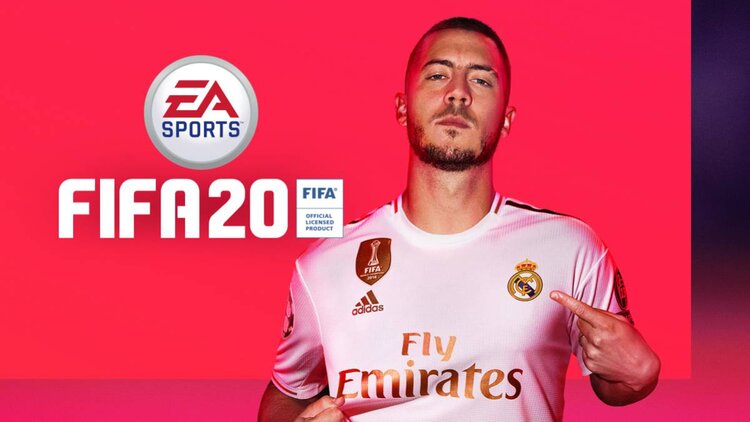 FIFA 20, the newest and perhaps best soccer video game which intertwines gaming with reality in terms of players and their overall performance, hit the shelves last fall. While it's not exactly a new video game, you may suddenly have found yourself with a renewed interest in playing it because, well, we've all got some extra time on our hands right now.
FIFA 20 has a laundry list of incredible players, but some players may seem their ratings don't fit their performance. Here's my take on some of the more popular players and their rankings.
Adama Traore: One player who has been having an incredible spell with Wolverhampton and is tearing up the Premier League right now is Spanish winger Adama Traore. With a player rating of 74, it comes as a surprise that he's had so much success. In fact, he has the highest rated pace in the game with a speed rating of 96, and an acceleration rating of 97, which is six points more than five-time Ballon d'Or winner Cristiano Ronaldo.
Another surprising fact is how he has a 31 defense rating when he is traditionally a wing back and only recently has been playing right wing. In addition, he has only a 60 in the shooting and finishing category, which completely contradicts the outstanding five goals he's scored this season.
Wilfred Zaha: Wilfred Zaha is another player who I think is underrated. The Ivorian international has established himself as Crystal Palace's main man upfront, and an 83 rating doesn't seem to match his capability.
He scored 10 goals last season and has a blistering 91 rating for pace. He also has an 87 in the dribbling category, coming extremely close to Kylian Mbape, the French wonderkid who some believe will be the future of the game. Lastly, he has a 72 pass rating, which seems to contradict the five Premier League assists he had last season for Palace.
Sergio Aguero: This one probably comes to a surprise to some, but Manchester City's striker also makes my list of underrated players. He is an incredibly solid 89, however, I think the City's top scorer should be at least 90 or higher.
The Argentine has scored 16 goals this season, which is one behind the league's top scorer Jamie Vardy. This is an incredible feat seeing as he doesn't often make the starting lineup. His stats are fair, but they just seem average for a player of his quality. His two best categories are his shooting, which is a 90, and his dribbling, which is an 88. While some of his stats may be relatively accurate, his class and performances definitely deserve at least a 90 rating along with the greats.
Here are the top-rated players in every category. 
Leo Messi: With a 94 player rating in FIFA 19, it's no surprise that Messi is the highest rated player in FIFA 20, even beating the likes of Cristiano Ronaldo who is one point behind Messi's 94 rating. Messi boasts an incredible rating along with being ranked the best freekick taker in the game. He has a physicality rating of 66 and a defense rating of 39, but he sure makes up for it with a 96 dribbling rating, 92 shooting, passing, and an 87 on pace.
Kevin De Bruyne: Kevin De Bruyne has undoubtedly been Manchester City's main playmaker for the past few years. He has fit their style of play perfectly and he has the second most assists in City's history earning him the highest rated midfielder in the game with an overall of 91. The Belgian international has an impressive 92 pass rating that goes along with 87 dribbling, and an 86 shot.
Van Dijk: Another player who deserves to be on top is Dutch defender and Ballon d'Or nominee Virgil Van Dijk. The Dutchman has been incredible since his $75 million signing from Southampton to Liverpool in the winter 2017 transfer window. He has an impressive 90 overall rating, slightly outshining the Real Madrid skipper Sergio Ramos, Juventus' Giorgio Chiellini, and Napoli's Kalidou Koulibaly. His strongest attributes are his 90 defense rating and 86 physicality. His fast pace and strong physicality is perfect for his ability to make last-ditch tackles and makes him a perfect leader from the back in Liverpool coach Jurgen Klopp's starting 11.
Whether you agree with FIFA 20's rankings or not, we can all agree that this a top-notch game that's worthy of some serious gaming time.