Science department offers new TikTok course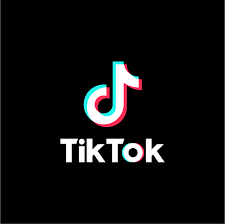 After careful consideration from teachers and administration, Principal Steve Spellman decided to move forward in replacing AP Biology with a new year-long science elective, AP TikTok [on the Clock].  
Many hours of behind-the-scenes work went into designing the curriculum of the new courseAfter working tirelessly behind the scenes to institute this new course, and Mr. Spellman is hopeful that it will benefit the entire St. Pius X community. This class will also allow students to get in touch with the whimsical nature of our society and focus on the central question: Why is everything chrome? 
"The idea is to encourage kids to harness their creative energy and bring more talent to the student body, which we have been desperately lacking in these past couple of years, except for the RoboLions, of course. Mrs. Fish has been putting something in their water! Let me tell you, those kids set the talent standards for all of us," Mr. Spellman explained as he took a break between filming TikTok videos as part of his "research."
Who will be teaching this riveting new course? Well, that's where things get interesting. In attempts to make the class as authentic as possible, teachers will be put on a rotation schedule to play the role famous TikTok-ers. For example, Charli D'Amelio (@charlidamelio) will be portrayed by none other than Spanish teacher Mrs. Audrey Neelam. As cosplay expert Duncan Joseph (@duncanyounot), we have nationally-ranked physics teacher Mr. John Fredrick. And for our honorary Rosa (@adamrayokay), Ms. Carney will have to do. 
"I am so excited to be a part of this new class!" JFred exclaimed while setting up some moles for his next video. "This class will definitely produce more well-rounded students, who will be prepared for anything the real world throws at them."
The curriculum for AP TikTok [on the Clock] includes learning the latest dances, finding the correct sound to match up with the video content provided, and producing creative content on a daily basis.  
"Keeping up with trends is a huge factor in the formation of this class," President Chad Barwick stated. "Do I think the teachers running the class will be able to keep up? Well, let's put it this way. No."
Mrs. Neelam took exception to Mr. Barwick's comments.
"Now see, I find that a little offensive. If anyone is prepared for the job, it's me. I've been working on my renegade (el renegado) all summer," she said while taking her ring light stand off of the cart she pushes between classes.
In order to pass the AP exam in May, students must create at least one viral (1 million+ views) TikTok with original content and write a comparative DBQ between two TikToks provided. To receive a five on the exam, however, students must excel in the previous requirements in addition to producing a successful storytime thread emphasizing a conflict-solution scenario, including at least five parts with a like average of 100,000+. 
Again, our deepest condolences to AP Biology teacher Ms. Melissa Beam, who will now be taking new job suggestions after losing her lab space to the inaugural AP TikTok cohort. Biology was fun while it lasted!