St. Pius X welcomes new athletic trainer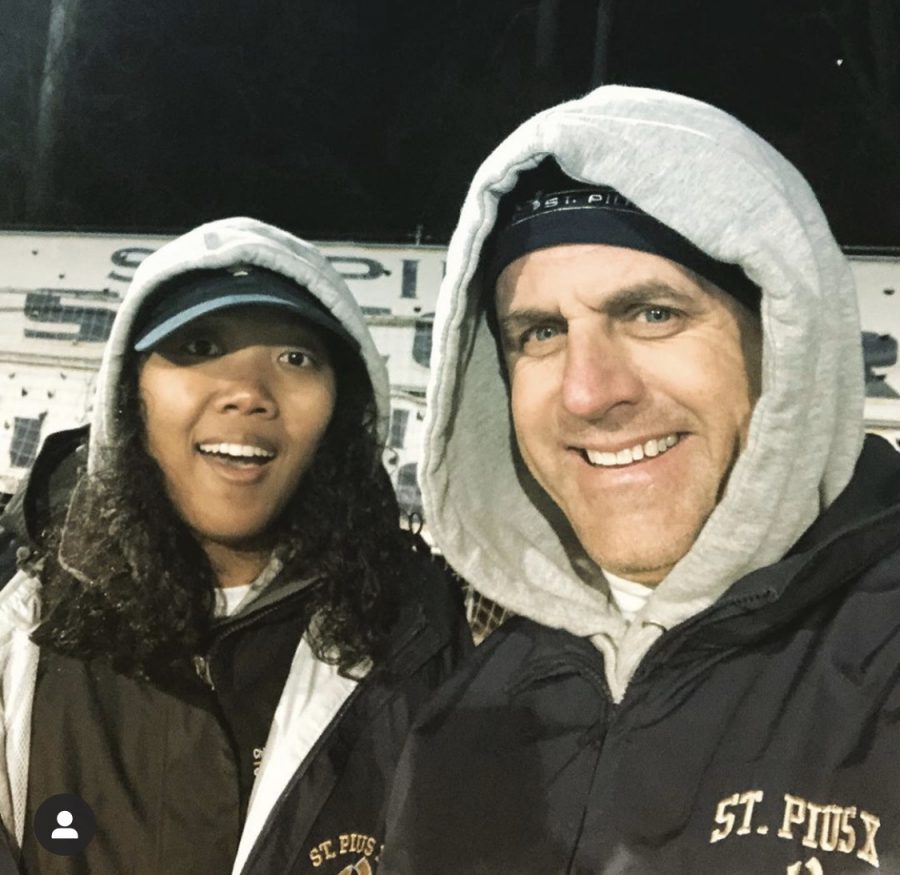 The Sports Medicine Program welcomes a new assistant athletic trainer, Laschonda Pituk, or Schonda, to our St. Pius X family. She replaced Olydia Walker in January after Walker left to pursue a doctorate degree.
Originally from Atlanta, Pituk attended North Atlanta High School and graduated from Georgia State University in 2016 with a Bachelor of Science in Exercise Science. She continued on to Temple University in Pennsylvania where she received her Master's Degree in Athletic Training. 
Outside of her academic achievements, Pituk has also worked with athletic programs at schools including University of Pennsylvania, William Penn Charter School, and Arcadia University. 
Her impressive academic and outside accomplishments have prepared her well for the unconventional demands of her job. 
"Patience and adaptability are vital to this job. It's very important to think quickly on your feet, which goes hand in hand with those things," she explained. 
While working with athletes from all kinds of sports, Pituk's talents became very versatile. 
"I've worked with athletes from sports ranging from lacrosse to soccer to track and field," Pituk said. "My favorite sport, however, is definitely basketball. It doesn't matter whether it's boys or girls, I just love it!"
Although this job has long and unusual hours, she said that is part of the fun. 
"The unconventional aspect of this job is why I love it. I can never expect anything which makes every day so interesting and fun," she explained. "Getting to work with people and making a difference in athlete's lives is so rewarding. That's what you strive for as a trainer, that your work goes rewarded." 
Despite only being here for a short time, Pituk said that she already feels like part of the community. 
"I love how Pius is just one big family," she said. "Even people I don't know are very welcoming to me. I will meet people at games and they will introduce themselves to me and be extremely kind and friendly."
When school opens again and sports get underway, be sure to stop by the training office and welcome Schonda to our family!