Senior, recent graduate host sports podcast
Senior Cam Wooden and Steven Hudson (Class of 2019) are creators and hosts of "Real Talk"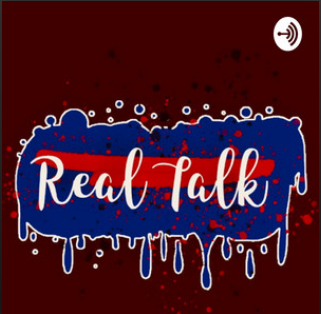 With the mind-numbing boredom of quarantine that took over the nation in March, current St. Pius Senior Camden Wooden and class of 2019 graduate Steven Hudson decided to take advantage of the downtime and launch a sports podcast, "Real Talk With Camden and Steven" focus on their love of sports
 "During quarantine there was nothing to do, no sports to watch, however there was a lot to talk about," Hudson explained. "Patrick Mahomes signing his huge contract was the inspiration behind the first episode." 
The podcast will also give him experience for his future. Hudson said "I am a communications major and I know Camden wants to do somewhat of the same thing, so we both agreed this would be something good for both of our resumes." 
Wooden said the process to make the podcast is just "a simple facetime that Steven records with a microphone." Hudson sends that recording to Wooden who edits it and uploads it to various platforms including Spotify, Apple Podcasts, etc.
They have not had the time to focus on the podcast recently. Hudson plays football at Berry College and Wooden plays here at St. Pius so both are very busy with practice and school work but, they plan to pick back up where they left off when they get some more free time. 
When asked if they could see themselves bringing some guests on Hudson said, "For sure. We have been in talks with former Pius athletes who play in college like Nkem Njoku [Class of 2018; The Citadel] and Kris Miller [Class of 2019; Georgia Tech] for example." 
They also said future episodes could cover a broader spectrum of topics, but the focus will remain on sports. 
An episode over the summer, for example, addressed social justice issues and protests sweeping the nation.
Click here to listen to their podcast on Spotify.