Kanye West to host graduation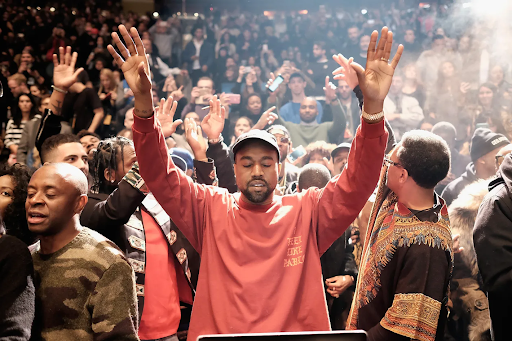 *Editor's Note: This article is a satirical April Fool's piece and is not truthful or factual in any way.
Rapper Kanye West recently announced on his recently unbanned Instagram account that he will be hosting graduation for the Class of 2022. 
Kanye's Sunday Service choir will perform some of his hits like "Through the Wire" and "Lift Yourself."  There will be a speech from Mr. West himself. 
Extra security will be at the church the whole day in preparation for the event, and as a gift to the seniors Ye is giving everyone the new Kanye inspired book of motivational quotes "Gee-sus" along with a new pair of Yeezy Boots.
They have stressed that Pete Davidson is NOT allowed on the premises.
Specific instructions have been given by Ye's security team on what's to happen if "Skete" is spotted on campus. You must alert one of Ye's security personnel so they can prevent any sort of fighting between Ye and Skete.
The whole event will be hosted at The Mercedes-Benz stadium and live streamed nationally, but only viewable to those who have one of his Stem Players.