English Department introduces new summer reading program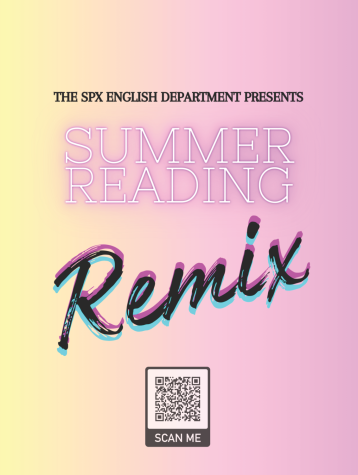 St. Pius X students are eagerly awaiting summer break in just a few weeks. They have two whole months of freedom ahead of them, filled with family vacations, part-time jobs, and lots of hanging out with friends.
For decades, though, summer reading assignments hang over their heads throughout the summer, and even the most avid readers oftentimes find themselves procrastinating until the weeks, or even days, before the first day of school.
The English Department is hoping to gradually change this mindset. Traditionally, the number of books and specific requirements vary depending on grade and course level, but students usually read and annotate two to five books assigned by their teachers.
Beginning this summer, though, students will have the opportunity to choose any book they'd like to read in addition to at least one required text. They'll also create a digital artifact that ties their choice into the mission of St. Pius. The goal is to help teenagers establish a lifelong love of reading.
For those who have no idea where to even begin with picking a book to read, faculty and staff across the entire school have compiled a list of some of their favorite books. Suggestions include novels such as "American Dirt" and a "A Man Called Ove," as well as memoirs like "Educated" and "The Sunflower."
English teachers will give more details in classes, and the complete collection of suggested texts is available on the St. Pius website.
Happy reading, everyone!