OPINION: My 2021 album of the year
In a year full of hip-hop hits, "Call Me If You Get Lost" earns the top spot as my 2021 album of the year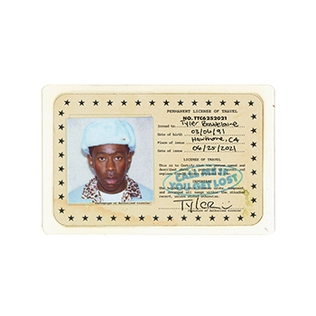 As 2022 begins, we can look back on the great music that was released in 2021 by numerous artist, both big names and those that are on the cusp of a great career. 
2021 proved how important lack of music is to our society. With producers struggling to meet with singers and songwriters throughout the pandemic, songs have been hidden until they could perfect and release them to the eager public. In order to do my favorite album of the year justice, I have to introduce some of the albums that pioneered what hip-hop would become in 2021.
Rapper Playboi Carti raised the bar high in December 2020 with his monumental studio album "Whole Lotta Red." This album set the stage for 2021, and year in which rap music was opened up to a new type of hip-hop and versatile projects such as "Tyron" from Slowthai. Released in February 2021, the album showcased Slowthai's diversity as a musical artist. For example, he opened with with some deeper, more rugged tracks, then ended with "I Tried," which had a more subtle tone that pleased all hip-hop fans.
All of this led up to June 25, 2021 when the eccentric Tyler, The Creator dropped "Call Me If You Get Lost." Rolling Stone ranked it the #3 album of the year, but it's #1 on my list
The public generally disliked his first few studio albums. His melodies and lyrics were too dark and revealed what he was feeling due to his past of growing up without a father and having to use his creative mind to support his mother and him. With the release of "Flower Boy" and "Igor" in 2017 and 2019, though, Tyler showed a different side of himself. He gained a massive following of fans who stayed up until midnight to listen to "Call Me If You Get Lost," one of the best produced albums in history. 
With features from both Pharrell Williams and Brent Faiyaz, Tyler found the perfect artists to create multiple tracks with, including my favorite songs on the album, "SWEET/I THOUGHT YOU WANTED TO DANCE" and "SAFARI." These are a complete turn from the "old" Tyler, showing off beautiful melodies and sounds never produced on a current hip-hop album.
With this album, Tyler showed exactly why he should be one of the most respected songwriters in the music industry. He has grown so much since his first albums, and people listen to him purely to hear his sound, voice, and music that no one else can replicate. His ability to include all kinds of instruments while incorporating the voices of other popular artists demonstrate why "Call Me If You Get Lost" is the 2021 album of the year.